News Analysis: Europe can cooperate with China in Africa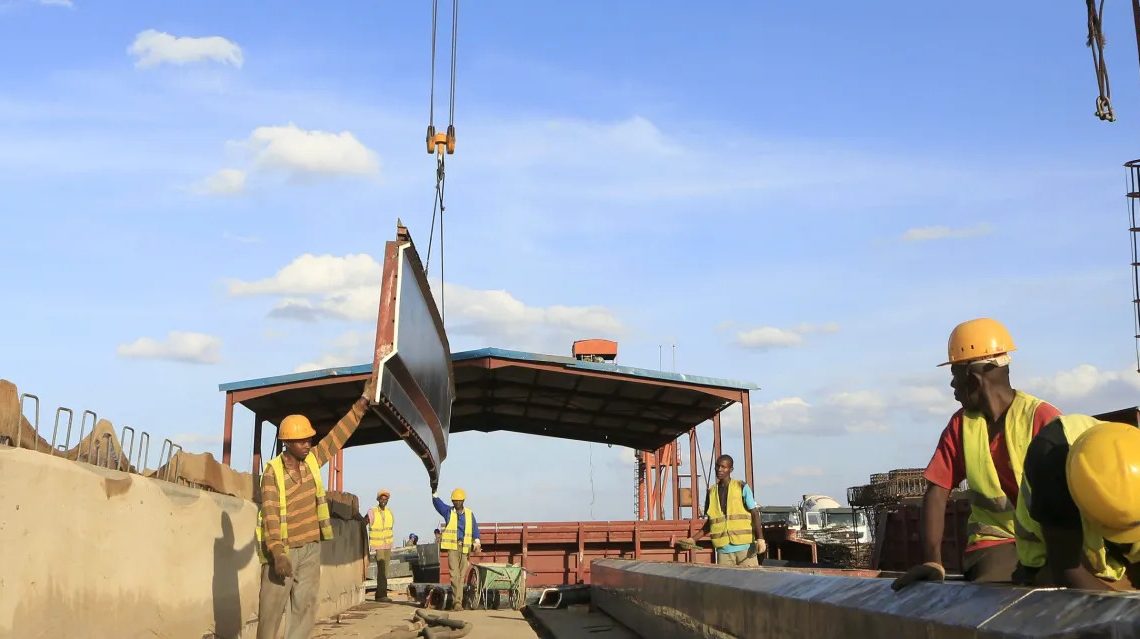 BERLIN/LONDON, Aug. 31 (Xinhua) — As both Europe and China are turning their eyes to Africa, they can join hands to help the most less-developed continent to develop economy and address migration issues at the same time.
In recent days Africa is receiving worldwide attention with several events. Accompanied by a business delegation, German Chancellor Angela Merkel was travelling this week to Senegal, Ghana and Nigeria, focusing on development aid and illegal migration.
In Ghana on Thursday she called for German support in Africa's infrastructure and energy to give hope to young people, so that they did not make the dangerous way to Europe.
Meanwhile, British Prime Minister Theresa May, for the first time, was also visiting South Africa, Nigeria and Kenya, accompanied by a 29-strong business delegation.
On Tuesday in a speech in Cape Town, a port city on South Africa's southwest coast, May pledged 4 billion British pounds (5.2 billion U.S. dollars) in support for African economies, to create jobs for young people. And her ambition, as she said before the trip, was for Britain to be the biggest G7 investor in Africa by 2022.
While a few days later, on Sept. 3 and 4, the summit of the Forum on China–Africa Cooperation (FOCAC) will be held in Beijing, China. A number of African leaders and the chairman of the African Union are expected there.
As Chinese Foreign Minister Wang Yi said the summit aims to build closer China–Africa community of d future, further dovetail China's Belt and Road Initiative with African development, set a new path for a higher level of China–Africa cooperation, and deepen people-to-people exchanges.
The three events, which are likely to be coincident, showed how Africa is catching worldwide attention. Stefan Liebing, chairman of the German-African Business Association, told Deutsche Presse-Agentur (DPA) recently that Germany wants to invest more and more in Africa.
Liebing added that the enormous investments from China in infrastructure and industry boost the economy in Africa, and Germany should therefore stop looking at China as a competitor.
China has been Africa's largest trading partner for nine years in a row. In the past three years, China's annual average direct investment in Africa stood at around 3 billion dollars. Thanks to cooperation plans between China and African states, Africa's infrastructure is seeing improvements.
Berthold Kuhn, a political scientist of the Free University of Berlin, told Xinhua that European and Chinese approaches to the development aid to Africa is different, that Europe tries to have more clear-cut distinction between trade and economic affairs on the one hand and aid on the other hand, while China mixes the two more.
China's engagement is more visible, focusing on infrastructure construction, while Europe focuses more on education, training. In this respect, China and Europe have great potential in cooperation.
"They could jointly evaluate the effectiveness of some of their projects. Both parties know that implementing projects is not easy in Africa," said Kuhn, who believed that the two sides can cooperate not only at high political level, but also at project level.
In fact, China and Germany are now cooperating in Africa as the third market that the leadership of the two countries agreed. The German company Gauff Engineering and China Roads and Bridges Corporation were working together in Mozambique on the longest suspension bridge in Africa, which will link the capital city of Maputo with the Catembe district.
The two countries also established the Sino-German Center for Sustainable Development, undertaking trilateral cooperation projects between Germany, China, and third countries, particularly in Africa and Asia.
Liebing said the first examples of success show how Chinese and German companies can succeed together in Africa.
Elizabeth Donnelly, deputy head and research fellow of the Africa Program of British think-tank Chatham House, told Xinhua that China and Britain can also work together in support of African development, as the two countries have complementary capacities.
By creating more jobs, the Europe-China cooperation in Africa can also help address the migration issue in Europe. As Merkel said African people should be given jobs and hope so that they will stay at home in the future.
Merkel believed that with the economic development, African could become a good future market for the export-oriented Germany.
Nowadays Africa is the major origin of illegal migration to Europe, some of them due to conflicts but mostly the economic migration which the EU is trying to crack down.
China's engagement in the continent have created some 900,000 jobs, according to the Chinese Commerce Ministry.
"It should be strong focus on employment, on that Europe and China can join hands and so can reduce migration," said Kuhn.
"It is possible, it depends on how these efforts are conducted and what the outcomes are," said Donnelly, adding that a full understanding of the context is important, and African countries are complex.